Online-Event Fraunhofer CCPE compact
Circular economy in lightweight design - a major challenge
How can lightweight design become more circular? What role are composites playing in this? And what developments in this field is the Fraunhofer CCPE researching? Sascha Kilian, Head of the Research Department Application and Demonstration at the Fraunhofer Cluster of Excellence Circular Plastics Economy CCPE, answers these questions in a short interview. More information on the state of research in the recycling of lightweight materials awaits interested parties at the online event "Fraunhofer CCPE compact - Materials for the Circular Economy in Efficient Lightweight Design" on October 19 from 2 to 4 pm.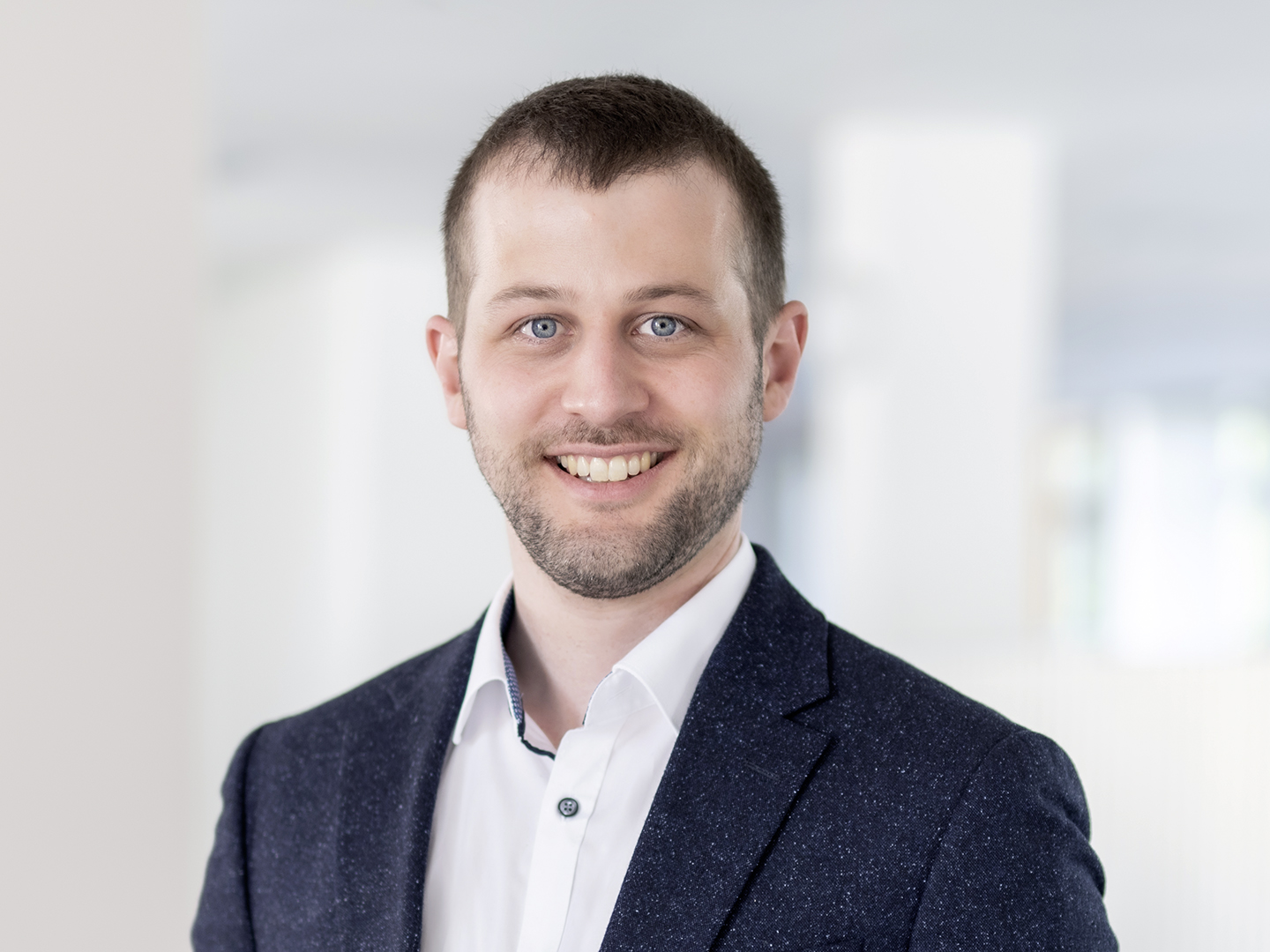 In your opinion, what are the biggest challenges when it comes for lightweight design to be circular?
Lightweight design is one of the key levers to reduce the environmental footprint of products in mobile applications. Materials used in this context are often composites such as glass- or carbon fiber-reinforced plastics, which are characterized by their outstanding weight-specific properties. In addition, in the last decade there has been a great deal of focus on multi-material construction, in which a wide variety of material classes are combined into a composite to maximize lightweighting potential.
However, end-of-life management, or the separation of these composites and material composites, has often been and continues to be neglected in developments. The associated challenges are far from being fully resolved and are part of current research. The recent trend towards increased use of thermoplastic matrices is a sensible way forward, but recycling usually does not take into account the shortening of fiber length, which inevitably entails downcycling. In addition, suitable business models for taking back and sorting the products have not yet been established on the market. Consequently, there are still many challenges to be overcome for recycling.
How is Fraunhofer CCPE developing a response to these challenges?
Fraunhofer CCPE implements the basic principles of fiber reinforcement and other lightweight design strategies in single-component systems or mono-material composites. The aim is to maximize the lightweight potential of a material and to combine different material morphologies from one plastic, such as fiber or foam, into recyclable lightweight materials. The focus is also on process development and near-series production of components made from these materials.
In addition to the recyclability of the materials, the further development of biogenic materials for this area of application forms a further focus of activities.
What potential do you see for recyclable materials?
At present, the term "recyclable" is used inflationarily as an advertising attribute on products. However, its implementation usually does not take place. A critical examination of what this means for possible business models, collection, sorting, recycling and transfer into equivalent products is imperative. Only then the full potential in terms of more ecological materials can be tapped. Once these hurdles have been cleared, significant potential opens up, in the automotive sector, in transportation, in the sports and leisure industry, as well as in aviation.
What can we expect at Fraunhofer CCPE compact on October 19, 2023?
The free online event from 2:00 - 4:00 p.m. "Fraunhofer CCPE compact" will give participants an insight into the current problems in the recycling of lightweight materials. In addition to the latest developments in the field of mono-materials for lightweight applications, approaches to systematic and holistic product development for a circular economy will be presented and discussed. In other words: Be curious!
You can register for the online event "Fraunhofer CCPE compact - Materials for the circular economy in efficient lightweight design" free of charge at https://www.ccpe.fraunhofer.de/de/aktuelles/veranstaltungen/2023/fraunhofer-ccpe-compact.html. The event will take place online in English on October 19, 2023 from 2 pm to 4 pm.