CreaSolv® process delivers recycled plastics for high-value applications in the automotive and packaging industries
Can plastic composites such as multilayer packaging or fiber-reinforced automotive components be recycled to high quality? And can these recyclates be used again in the packaging and automotive industries? These essential questions on the way to a functioning plastics circular economy were recently clarified in the European MultiCycle project.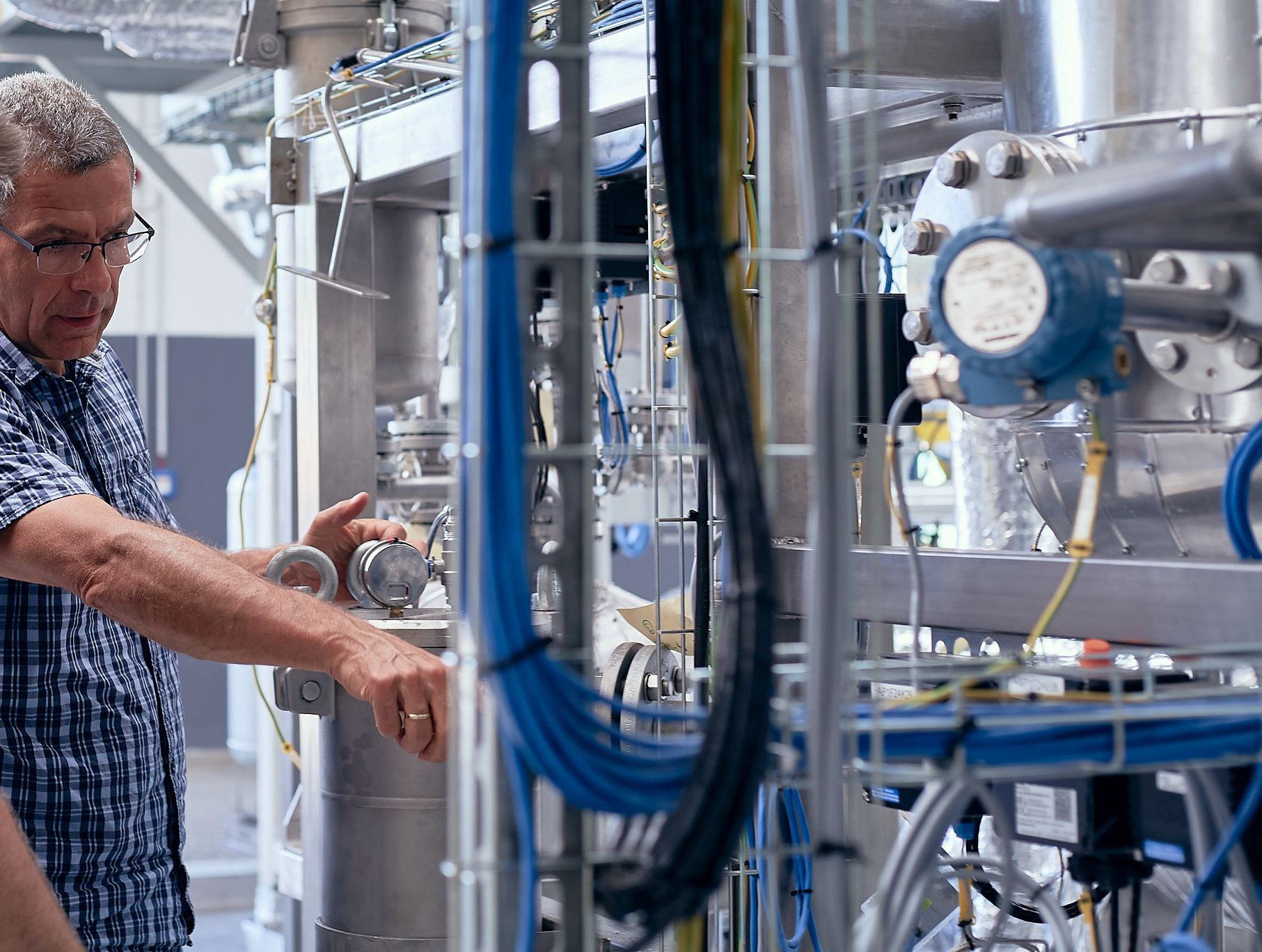 CreaSolv® process delivers recycled plastics for high-value applications in the automotive and packaging industries
Fraunhofer researchers have contributed significantly to the successful completion of the European flagship project MultiCycle. The Innovation Action (Grant No. 820695), funded under the Horizon2020 framework program, set an ambitious goal to recycle plastics from complex composite wastes that are not considered recyclable by the current state of the art. The project has succeeded in producing high-quality plastic recyclates from post-consumer multilayer packaging and fiber-reinforced automotive components. The quality of the recyclates was rated very positively and was demonstrated in various non-food packaging models as well as in complex components for the automotive industry.
The core process for this complex recycling task is the CreaSolv® process developed at the Fraunhofer Institute IVV, which uses a safe - selective solvent to separate target polymers from plastic waste mixtures and composites, producing high-purity plastic recyclates from them through effective cleaning processes. In the MultiCycle project, a multi-purpose CreaSolv® demonstration plant for the production of recycled samples on a ton scale was created for the first time. The recyclates of LDPE, PP, PA and PET have been extensively characterized and successfully tested in film and fiber applications as well as fiber-reinforced laminates and injection molding elements.
In close cooperation with AMCOR, recyclates from LDPE, PP and PA were processed into mono films, recyclable mono material multilayer composites and commercial multilayers and recycled into seven different non-food packaging models for wet wipes and cosmetics with a post-consumer recycled content of up to 81%. The tests for automotive applications also proceeded in several stages and in close cooperation with industrial partners (a.o. FARPLAS, TOFAS, SILON, LANXESS): PET recycla1tes were first processed into fibers, then into nonwovens and finally into interior door covers. In the first step, glass-fiber-reinforced laminates and pointed cast elements were created from PP, PA6 and PA 6.6 recyclates, and these were joined to form a complex battery carrier panel while complying with all the typical production tolerances.
Finally, the recycling methods as well as the manufacturing processes for recyclate-containing packaging and components were evaluated economically and ecologically by Fraunhofer researchers, with a very positive result once again. Despite the use of solvents and the high cleaning performance of the process, savings of 0.4 -2.7t CO2 equivalents per ton of recyclate were calculated by novelty substitution with CreaSolv® recyclates. The economic evaluation showed that the expected product revenues can cover the calculated manufacturing costs. Nothing therefore prevents the Fraunhofer technology from being commercialized.
Weitere Informationen zum Multicycle Projekte finden Sie unter www.multicycle-project.eu
Informationen zum CreaSolv® Prozess finden Sie hier https://www.ivv.fraunhofer.de/de/recycling-umwelt/kunststoff-recycling-creasolv.html