Towards circular plastics within planetary boundaries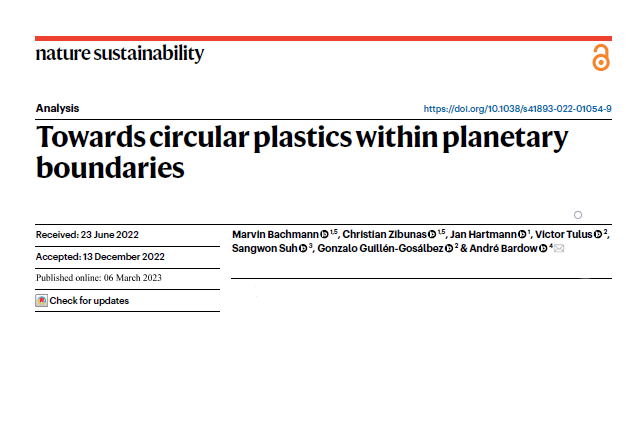 A new study examined the impact of circular plastic strategies in terms of complying with planetary boundaries. The result: by 2030, 75 percent of plastic would have to be recycled in order not to exceed the assigned safe operating space. This will require significant improvements in recycling processes and technologies combined with CO2 utilization and biomass as feedstock for plastic production.
However, if plastics demand continues to increase, the planetary boundaries would be exceeded by 2050 even with improved recycling. Therefore, a fundamental change in the production and use of plastics is needed for a comprehensive sustainable plastics economy.
Source: Bachmann, M., Zibunas, C., Hartmann, J. et al. (2023): Towards circular plastics within planetary boundaries. Nature Sustainability. https://doi.org/10.1038/s41893-022-01054-9